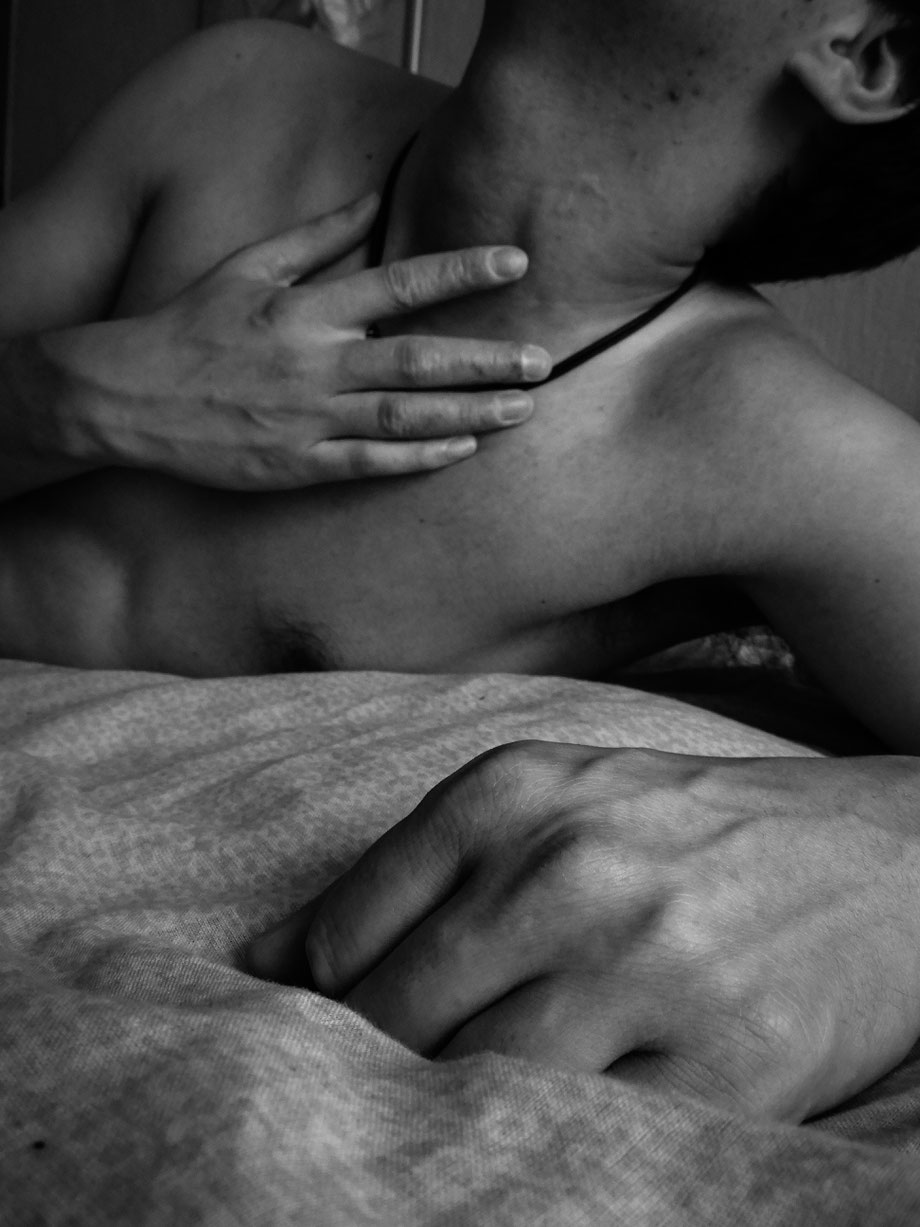 Welcome to the fourth testimony of the My dear body photography project.
If you want to know more about it & about what's coming next, check the full story here.
You can also check the previous my dear body article here
The model is french, and wanted to remain anonymous
P a r i s ,  F r a n c e .  2 0 1 8
What do you like the most about your body ? / What don't you like ?
FR /J'ai beaucoup de mal à répondre à ces deux questions... Je pourrais peut-être dire que j'aime bien mes cheveux ou mes mains, par exemple, mais à vrai dire, il s'agit plus d'un ensemble. Je vais parfois me sentir bien dans mon corps, parfois non. Ca dépend de pas mal de facteurs. Le regard des autres, leur commentaires, la comparaison aux autres aussi (il y a une terrible concurrence sur le marché !) vont grandement affecter mon propre regard vis à vis de mon corps. Certains jours, je m'en fous, tout simplement.
EN / I have a lot of trouble answering these two questions .. Maybe I could say that I like my hair or my hands for example, but the truth is it's more like a whole set thing.
I sometimes feel good about my body, and sometimes I just dont. It depends of a lot of factors. The way people look at me, their comments, the way we compare ourselves to each other (there is truly a huge competition around here !) all these things can affect my own opinion towards my body. And some days I just dont care.
How do you feel about it ?
FR / Globalement, je pense pouvoir dire que ça va. Je ne passe pas mon temps à le regarder dans un miroir avec un air de désespoir, ce qui est plutôt bon signe, j'imagine. On m'a dit toute mon adolescence que j'étais trop maigre, on m'a fait beaucoup de réflexion par rapport à ça, sans penser que ça me toucherait, parce que je suis un garçon, ou peut-être parce que j'ai l'air désinvolte et que mes amis se disaient sans doute que ça ne me dérangeait pas. Ce qui est vrai, dans un sens... Ou en tout cas je m'enfermai dans ce "je m'en fout-isme" de mon propre corps, sans doute pour ne pas être blesser par ces réflexions.
Aujourd'hui, c'est assez différent. Les commentaires, réflexions, compliments m'affectent plus qu'autrefois, car après l'arrêt du tabac et à l'approche de la trentaine, le corps change et encaisse moins bien. Les excès se pardonnent moins.
Je vois venir le jour où je vais devoir me battre, à coup de séances d'escalade (sport que j'apprécie particulièrement) et de natation, contre mes propres excès.
EN / In general, I think I can say I'm okay. I don't spend my time desperately looking at my body in the mirror, which is a good sign I guess. When I was a teenager, I used to be told "you're too skinny" all the time,  I received a lot of comments like that from people who didn't think I would care, because I'm a boy... or maybe because I looked like I don't care. My friends probably thought that I didn't mind. Which is true in a sense.. But anyway, I used to stay in this "I don't care" mindset, certainly not to be offended by these comments.
Today it's quite different. The comments, thoughts, compliments affect me more than before, because after quitting smoking, and getting closer to the big 30, the body changes and don't handle excesses like it used to. I can clearly see the day when I'll need to fight my own excesses, with big climbing  (I really like this sport) and swimming sessions.
What is a body to you ?
FR / Enormément de choses.
Une formidable machinerie, complexe, intelligente, dont aucune réaction n'est anodine.
Un phénomène scientifique, à la fois commun à chacun, et pourtant si extraordinaire.
Une source de plaisir, de souffrance aussi. Un moyen d'expression.
Quelque chose de politique, aussi. Quelles polémiques ne trouve-t-on pas aujourd'hui autour du corps !
EN / A lot of things.
A wonderful machine, complex, smart, and which every reaction is meaningful.
A scientific phaenomenon,  both common and extraordinary.
A source of joy, pleasure, pain too. A way to express yourself.
Something political too. There are so many controversies about the body today !
Last word ?
FR / "Vous allez vous aimer les uns les autres, bordel de merde ?"
EN / "Are you f***ing going to love eachother ?