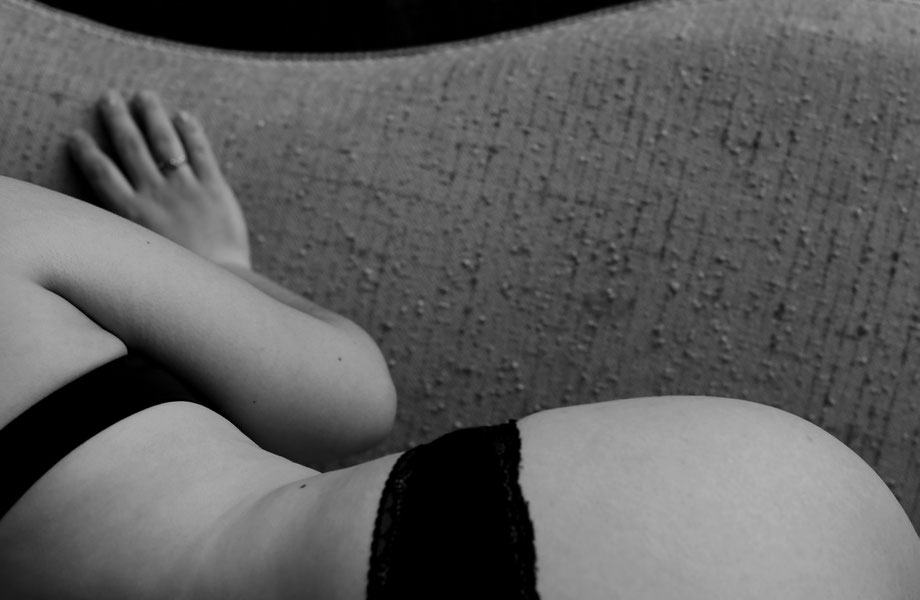 Welcome to the third testimony of the My dear body photography project.
If you want to know more about it & about what's coming next, check the full story here.
You can also check the previous my dear body article here
The model is french, and wanted to remain anonymous
P a r i s ,  F r a n c e .  2 0 1 8
What do you like the most about your body?
Qu'est-ce que tu préfères dans ton corps ?
FR/ Ce que je préfère, c'est mon sourire, et mon regard.
C'est ce qui attire mon attention en premier chez quelqu'un. Mon regard est très expressif et mon sourire communicatif. On me dit souvent que j'ai "les yeux qui sourient, qui brillent", quand je souris et que j'ai un beau sourire et de belles dents ! Pour moi, le regard et le sourire sont un puissant moyen de communication, de séduction et de mise en confiance envers les gens que je rencontre. C'est aussi à mon avis principalement par le regard et le sourire que se transmettent avec le plus de transparence la personnalité et la sincérité d'une personne.
Il y a aussi autre chose que j'aime particulièrement chez moi, ce n'est pas vraiment mon corps, mais c'est ma voix. Grave, chaude, un peu profonde, jazzy. Je trouve ça terriblement sexy chez une femme (et j'ai du mal à supporter les voix très aigues). Ma voix fait un contraste avec mon physique et ma petite taille, ça m'amuse de voir la réaction des gens la première fois qu'ils entendent ma voix
EN/ What I like most is my smile and my gaze.
That's the first thing that I notice in people. My gaze is very expressive and my smile contagious. I'm often told that my eyes are smiling, sparkling when I smile, and that I have nice teeth! For me, smile and gaze are powerful tools for communication, seduction and confidence building with people I meet. It's also in my opinion mainly through the smile and gaze that the personality and sincerity of a person are transmitted with the most transparency.
There is another thing I really like in me, it's not really my body but my voice. Deep, warm, jazzy. I find it very sexy for a woman (and I'm having a hard time listening to high-pitched voices). My voice contrasts with my body and my short size, I find it funny to watch how people react the first time they hear it. 
What don't you like (if there is something you don't like)?
Qu'est-ce que tu n'aimes pas ?
FR/ Ce que j'aime le moins, ce sont mes jambes, non pas parce qu'elles sont courtes, ma petite taille ne m'a jamais dérangée, bien au contraire, elle a tendance à me servir (les gens me remarquent et se souviennent facilement de moi). Mais plutôt de par leur forme, les hanches un peu trop larges, disproportionnées par rapport au reste de mon petit corps plutôt fin. Et surtout, parce qu'elles sont une usine à cellulite, avec la peau super fine qui laisse transparaître une autoroute de vaisseaux sanguins disgracieux, des taches etc.
Ce n'est pas un énorme problème en soi, y'a bien pire évidemment, mais je ne me sens pas à l'aise lorsque je suis en short ou en maillot de bain.
Et il y a aussi mes bras, que je n'aime pas trop, pareil, pour des raisons de proportions. Je les trouve larges, par rapport au reste de mon corps, et ma taille fine par exemple. A chaque fois que je mets un débardeur j'ai peur de ressembler à un camionneur (je précise, je n'ai rien contre les camionneurs hein). Pour la même raison, je m'interdis de poster des bustiers (alors que sur d'autres, j'adore ça).
EN/ What I like the least is my legs, but not because they are short, my shortness has never bothered me, on the contrary it tends to be useful (people notice me and remember me easily). It's rather the shapes of my legs, my hips a bit too large, disproportionate in comparison to the rest of my body which is quite thin. And mostly, because they are a cellulite factory with a very thin skin that shows a whole network of unsightly blood vessels, stains etc. 
It's not a big issue as such, there is much worse of course but I don't feel comfortable when I'm wearing shorts or swimsuits. 
And there are also my arms that I don't really like for the same reasons of proportions. I find them too big compared to the rest of my body or my thin waist for example. Every time I'm wearing a tank top I look like a trucker (let me say here I have absolutely nothing against truckers!). For the same reason I forbid myself from wearing a bustier (even if I love it on other people). 
How do you feel about it?
Comment tu te sens par rapport à ton corps ?
FR/ Malgré tout ce que je viens de dire, globalement, je me sens plutôt bien dans ma peau et dans mon corps.
Je le trouve mignon sans être enfantin, j'ai la peau douce, des formes mais pas trop, je suis petite et légère (eh oui, ça a de nombreux avantages, contrairement à ce qu'on peut croire), et j'ai la chair naturellement plutôt ferme, ce qui est cool vu que je ne fais pas de sport.
J'ai surtout la chance d'avoir un corps en bonne santé et totalement fonctionnel, j'en ai conscience.
J'ai toujours eu conscience de mon corps, et de son aspect, il a toujours fait partie de qui je suis et de comment je suis.
EN/ Despite all I've said, I generally feel rather good in my body. I find it cute without being childish, I have a soft skin, shapes but not too much, I'm small and light (yeah it has many advantages contrary to what people think), and my skin is naturally quite firm, which is cool considering I don't do any sports. I'm also lucky enough to have a body that is in good health and completely operational, I'm aware of that. I've always been mindful of my body, of its shape, it has always been part of who I am and how I live.
What is a body to you?
Qu'est-ce qu'un corps pour toi ?
FR/ Bien sûr, c'est avant tout un moyen de déplacement et d'actions, en premier lieu.
Mais pour moi un corps est aussi le moyen principal de communication et d'expression, parfois même bien plus que les mots.
Souvent, un regard en dit plus sur ce qu'on pense ou ressent, que ce qu'on dit, ou ose dire. Les yeux sont le miroir de l'âme.
Le corps, c'est la première chose que l'on voit chez quelqu'un, c'est ce qui nous donne la toute première impression sur une personne, c'est aussi ce qui fait que l'on va être attiré, au premier abord, ou non (sans parler de séduction, mais donner plus ou moins envie d'aller parler à cette personne). Et la façon d'être à l'aise ou pas avec son corps, la posture, l'attitude, le look, l'expression du visage, en dit long sur une personne, sur ce que peut être son caractère, sa personnalité...
Un corps est aussi ce qui nous donne confiance en nous, ou au contraire, ce qui peut nous la faire perdre, à cause d'un complexe, une malformation, un problème de santé etc… Le corps peut donc être un moteur dans notre vie qui nous fait avancer en confiance, ou au contraire, un véritable frein qui nous bloque sur certaines choses, physiquement et/ou psychologiquement. Je suis maquilleuse, je rencontre beaucoup de gens qui ont plus ou moins confiance en eux, et qui sont plus ou moins à l'aise avec leur corps. Le maquillage peut aider à renforcer la confiance en soi, car il sublime la personne, elle se sent plus "belle", plus attirante. Je connais beaucoup de modèles qui sont devenues modèles pour justement se forcer à accepter leur corps et avoir plus confiance en elles, ce qui pour la plupart fonctionne.
L'appréciation que l'on a de son propre corps est majoritairement psychologique.
Souvent, les complexes que l'on a, on est les seul(e)s à les voir. Pour se sentir mieux dans son corps, je pense qu'il est important de garder en tête que ce qu'on voit dans les magazines ne ressemble pas à la réalité (et que même la modèle ou le mannequin en photo, ne se ressemble pas dans la réalité). Les vrais corps, dans la vraie vie sont ceux qu'on voit dans la rue ou à la plage, avec des imperfections, une peau pas toujours lisse, des traces, des rondeurs, des défauts, des cicatrices, ils ne sont pas linéaires ou parfaitement proportionnés.
Ce sont ces imperfections qui nous rendent uniques, et qui appartiennent à notre histoire. Sans elles, nous serions tous pareil, et c'est là que le monde serait bien triste.
EN/ Obviously it's firstly a means of transportation and actions. But for me a body is also the primary means of communication and expression, sometimes even more than words. Often, a gaze says more about what we think or feel than what we can say or dare to say. Eyes are the windows to the soul. 
The body is the first thing with see in someone, it's what gives us the first impression, it's what will make us attracted to someone on the first look, or not (not speaking of seduction but just of the desire to go talk to someone). The body also says a lot, whether he/she feels comfortable with it or not, the posture, the attitude, the look, the face's expression can say a lot about a person, his/her character and personality. 
The body is also what gives us self-confidence, or on the contrary what can make us loose it because of a complex, a malformation, a health issue etc. The body can be a driver in our life giving us confidence or on the contrary a true obstacle blocking us physically or psychologically. I'm a makeup artist, I meet a lot of people that more or less self-confident and more or less comfortable with their body. Makeup can help strengthen self-confidence because it sublimates the person making him/her feel more beautiful, more attractive. I know a lot of models who became models to force themselves to accept their bodies and have more self-confidence, it worked for most of them. 
The assessment we have of our body is mainly psychological. We are often the only people seeing the things we have complexes about. To feel better about your body I think it's important to keep in mind that what we see in magazines is not reality (and that the models we see on pictures doesn't look like that in real life). Real bodies are those we see in the street or at the beach. They have imperfections, the skin isn't always smooth, they have marks, shapes, defects, scars, they are not linear or perfectly proportioned. It's these imperfections that make us unique and belong to our history. Without them we would all be the same and the world would be a sad place.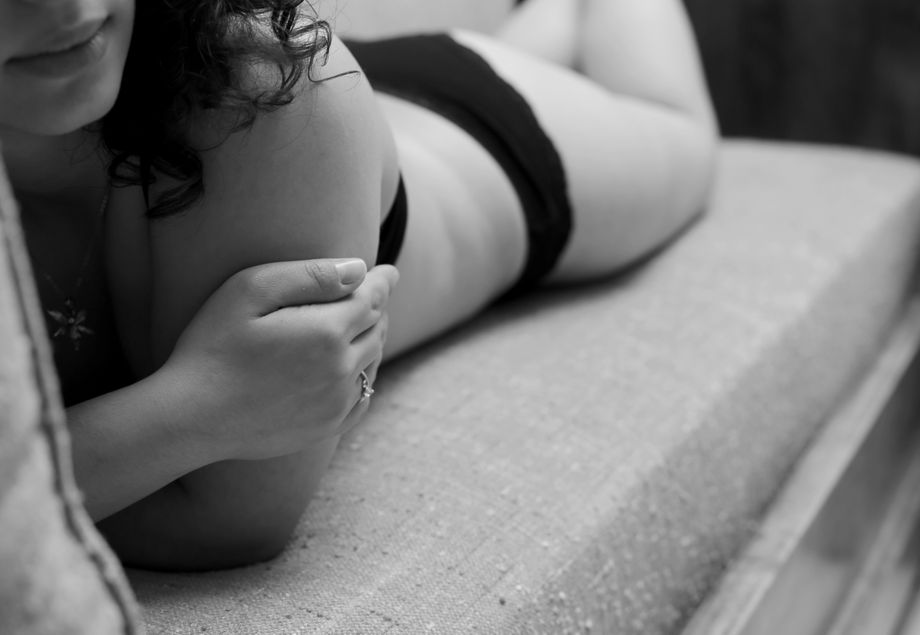 Last word? 
Un dernier mot ?
FR/ Prenez soin de votre corps, acceptez-le et sachez l'écouter.
Ne cherchez pas à plaire à tout le monde, c'est impossible. Ça ne fera que vous rendre malheureux et complexé.
Cherchez avant tout à vous plaire à vous-même. A vous sentir bien dans votre peau, à vous regarder nu(e) dans le miroir sans avoir pour référence les photos retouchées des magazines. Ne pensez pas votre corps par rapport au regard des autres, mais bien pour vous. Oui, c'est un exercice très difficile. Mais si vous vous sentez bien dans votre corps, quelque soit son aspect, cela se verra dans votre personnalité rayonnante et pleine de confiance, et ça sera apprécié ! Et c'est là, que vous allez être vraiment à l'aise avec le regard des autres. Ce n'est pas l'aspect que vous avez, mais l'attitude que vous dégagez, qui compte le plus !
EN/ Take care of your body, accept it and learn how to listen to it. Don't try to please everybody, it's impossible. It will only make you sad and complexed. Try to please yourself before all. To feel good in your skin, watch yourself naked in the mirror without taking photoshoppped magazine pictures as a reference. Don't consider your body in respect to people's opinion but for yourself. Yes, it's hard, but if you feel good in your body, whatever its shape, it will be visible through your radiant and self-confident personality, and it will be noticed! And that's where you'll feel comfortable with people's glance. It's not how you look but the attitude that you show that matters most