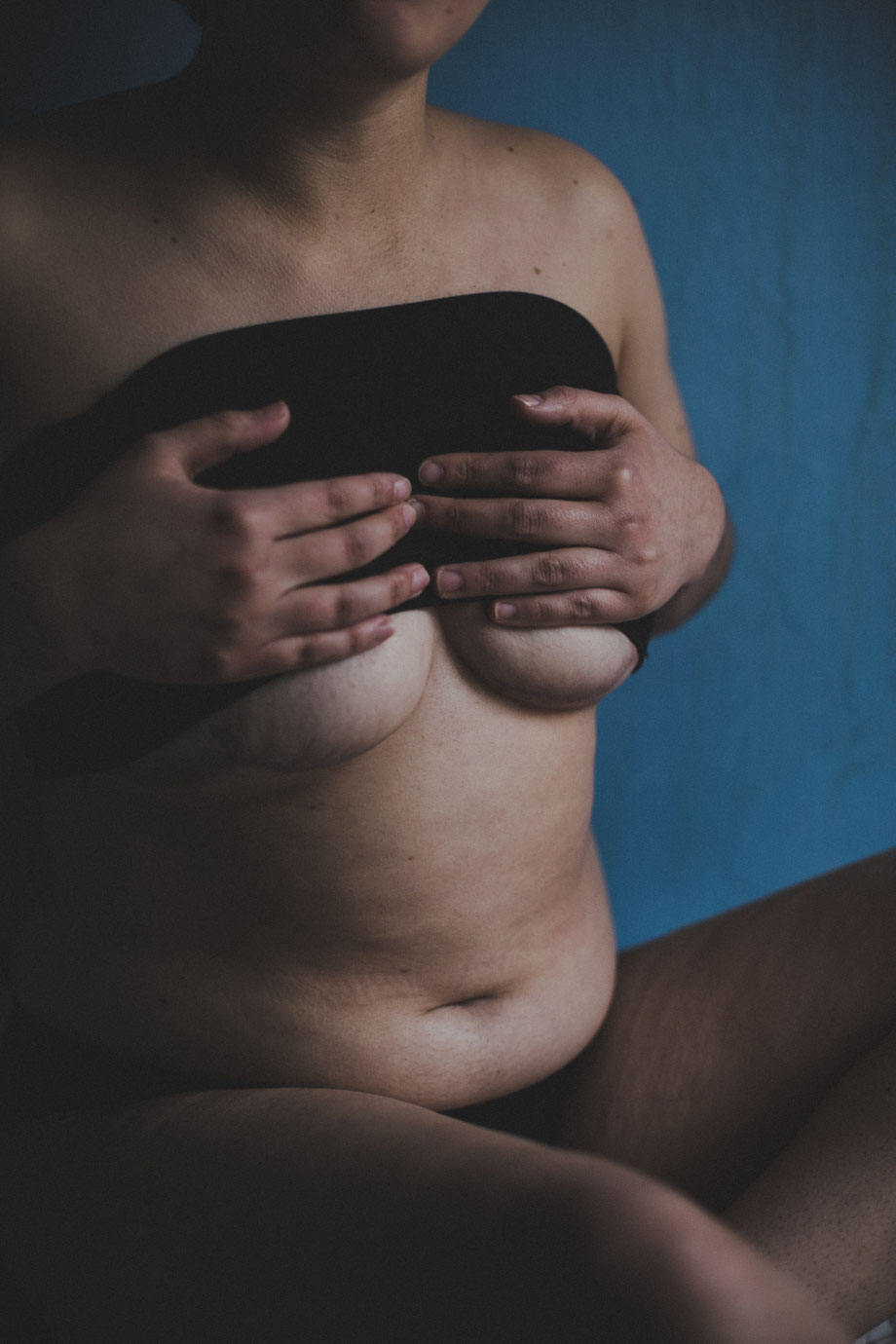 Welcome to the ninth testimony of the My dear body photography project.
 If you want to know more about it & about what's coming next, check the full story here.
You can also check the previous my dear body article here
 Thank you, Honey, for your testimony
S e o u l . S o u t h  K o r e a . 2 0 1 9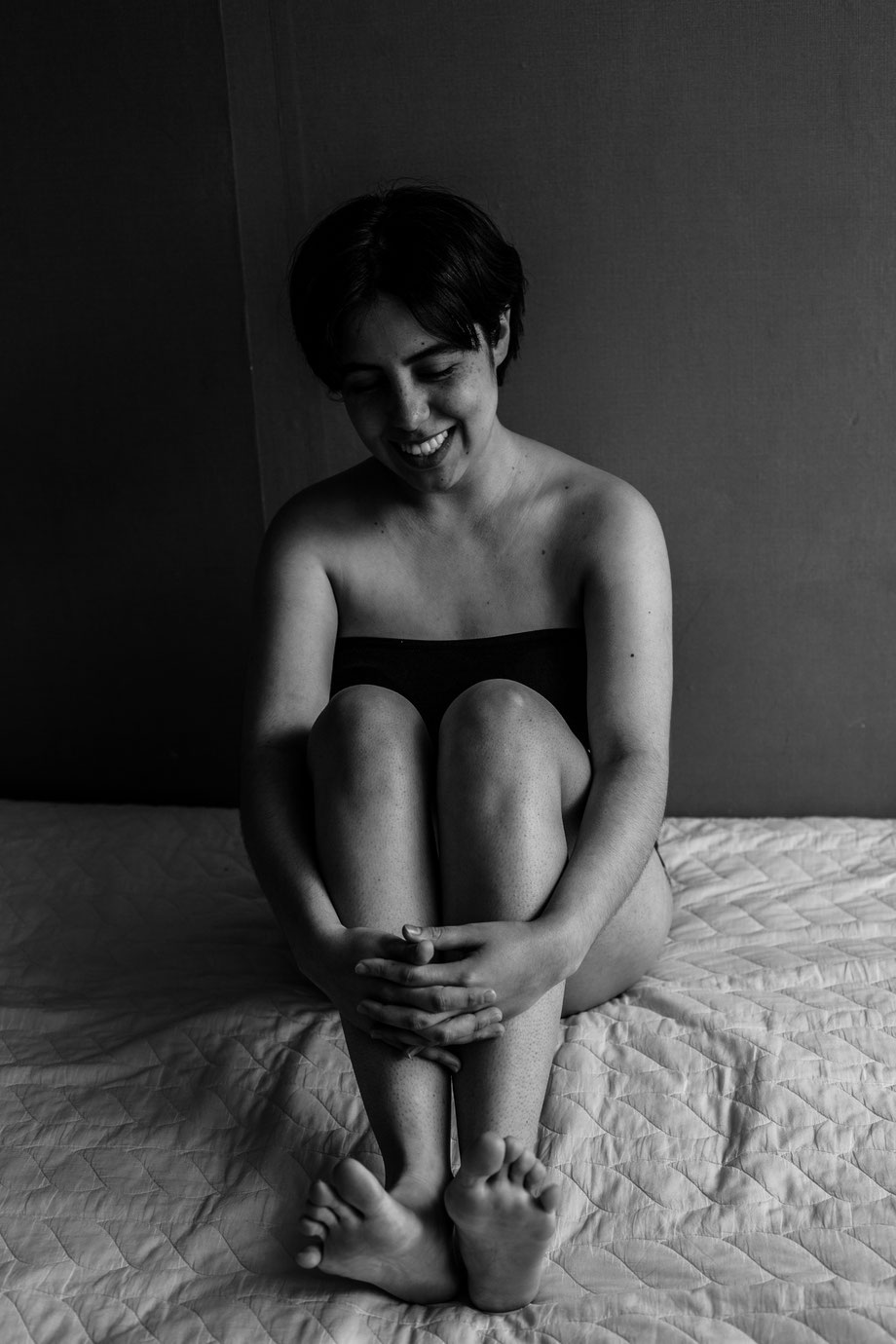 What do you like the most about your body?
Qu'est-ce que tu aimes le plus à propos de ton corps ? 
EN / I love how no matter how tired it may be my body still functions and lets me get up in the morning. It's been a journey but I am falling in love with my body. Letting go of my dysmorphia I had and seeing it as the gift that it truly is. This body of mine allows my soul to enjoy the beautiful things in this world. Because of this body of mine I get to paint or draw which is like breathing to me. It's a miracle I am learning to love. 
FR / J'adore le fait que peu importe mon état de fatigue mon corps fonctionne toujours et me laisse me lever le matin. 
Ça a été un long chemin mais je suis en train de tomber amoureuse de mon corps. 
Je me suis débarrassée de ma dysmorphie et je le vois maintenant comme un cadeau qu'il est. Ce corps permet à mon âme de profiter des belles choses de ce monde. Grâce à ce corps qui est le mien je peux peindre ou dessiner, ce qui pour moi est comme respirer. C'est un miracle que j'apprends à aimer.  
What don't you like (if there is something you don't like)?
Qu'est-ce que tu n'aimes pas (s'il y a quelque chose que tu n'aimes pas) ? 
EN / I didn't like the weight that I carry. But now I am learning love myself as I am on whatever weight I am in. I use to see myself 3 times as big because of my dysmophia. I use to hate my big butt, because it is sexualized in both Mexico and the USA. The countries I grew up in. I was molested as a child so the fear of people desiring me for my body cause me to hate my big boobs and butt. But now that I have been allowing healing into my life I am learning to love myself for how i came to this earth. The beauty that is my own. I don't let other take that away from me anymore. 
FR / Je n'aimais pas le poids que j'avais à porter, mais désormais j'apprends à m'aimer comme je suis peu importe le poids que je pèse. Avant je me voyais 3 fois plus grosse que je n'étais à cause de ma dysmorphie. Je détestais mes grosses fesses parce qu'elles étaient sexualisées à la fois au Mexique et aux Etats-Unis, les pays dans lesquels j'ai grandi. J'ai été harcelée étant enfant alors la peur des gens me désirant pour mon corps m'a poussée à détester mes gros seins et mes grosses fesses. Mais maintenant qu'il m'a été permis de guérir j'apprends à m'aimer telle que je suis venue au monde. Cette beauté est la mienne et je ne laisse plus les autres me l'enlever.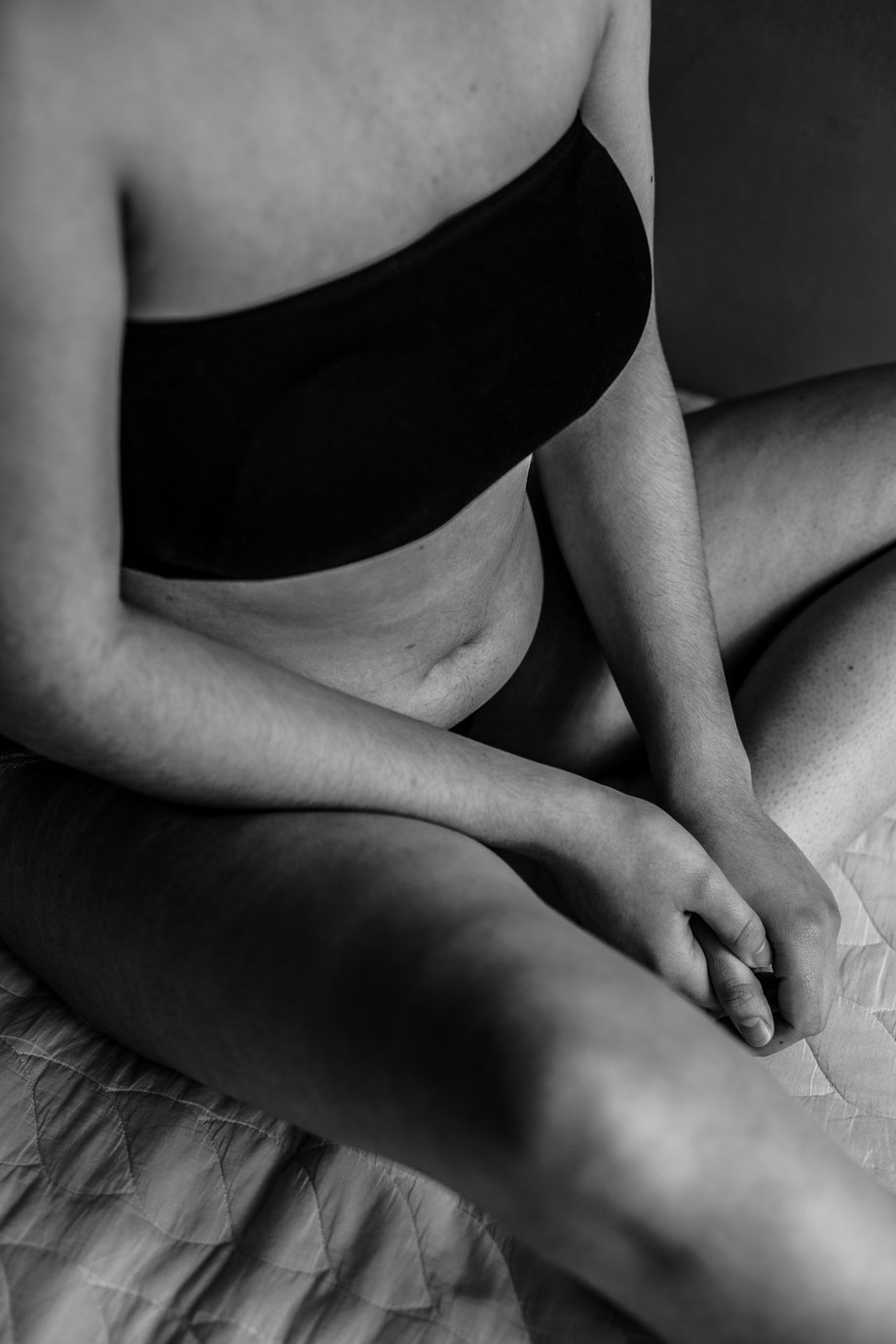 How do you feel about it?
Quel est ton sentiment par rapport à lui ? 
EN /  It's a gift that allows me to enjoy this earth. It's a continuing journey of self-love but I am enjoying every moment of it. As the days past I see myself more as the light that I am than the ugly mess that I thought I was. The illusion that use to cloud the image I had of myself is clearing. I love that that I can appreciate my body. 
FR / C'est un cadeau qui me permet de profiter de cette terre. C'est un chemin sans fin vers l'amour de soi mais j'en apprécie chaque instant. A mesure que les jours passent je me vois de plus en plus comme la lumière que je suis plutôt que la loque immonde que je pensais être. L'illusion qui troublait l'image que j'avais de moi se dissipe. J'aime le fait que je puisse être reconnaissante envers mon corps.
What is a body to you?
Qu'est-ce qu'un corps pour toi ? 
EN / It's a gift that allows my spirit to enjoy life on earth. I am learning to be grateful for the little things. There are too many things that this body has given me. They are all miracles to me. 
FR / C'est un cadeau qui permet à mon esprit de profiter de la vie sur terre. J'apprends à apprécier les petites choses, il y a tellement de choses que ce corps m'a données, elles sont toutes des miracles pour moi. 
Last word?
Un dernier mot ?
EN / I used to blame others for my self-hate but in reality it was me accepting their beliefs as truths. I'm taking back my power and changing my beliefs. My body, my soul are miracles that I get to experience and for that I am grateful. By allowing myself to be me I get to experience happiness. The love I seek in this world comes from within. 
FR / Avant je blâmais les autres pour ma haine de moi-même, mais en réalité c'était moi qui acceptait leurs idées comme étant vraies. Je reprends le pouvoir et je change ma façon de voir les choses. Mon corps et mon âme sont des miracles que je peux apprécier et j'en suis reconnaissante. 
En me permettant d'être moi-même je peux avoir accès au bonheur, l'amour que je cherche dans ce monde vient de l'intérieur. 
Honey