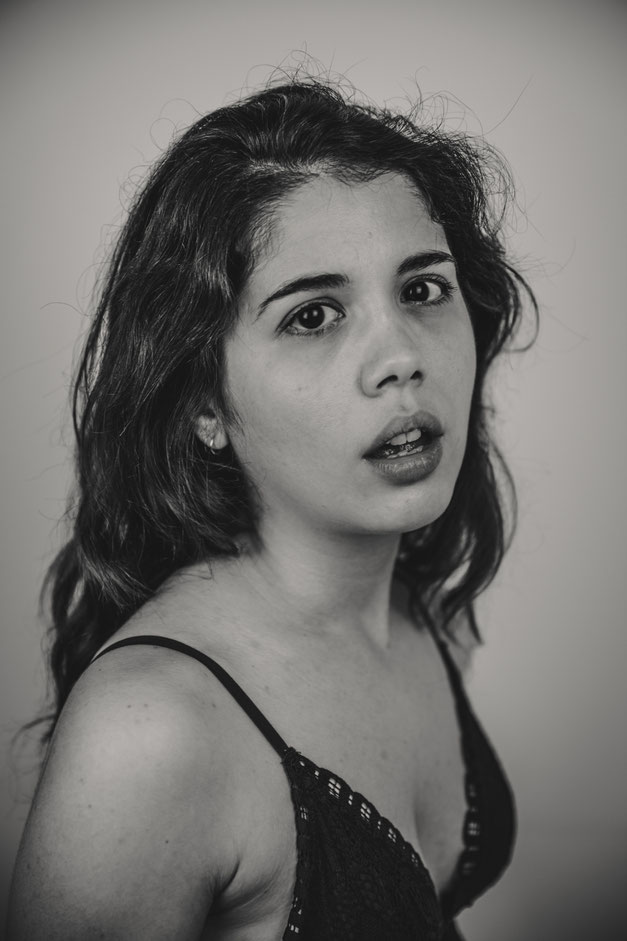 Vous pouvez  découvrir le témoignage précédent ici.
Merci, Alice, pour ta confiance.
Welcome to the tenth testimony of the My dear body photography project.
You can check the previous my dear body article here
 Thank you, Alice, for your trust
P a r i s .  F r a n c e . 2 0 2 0
Copyright @manon thore - Nothorma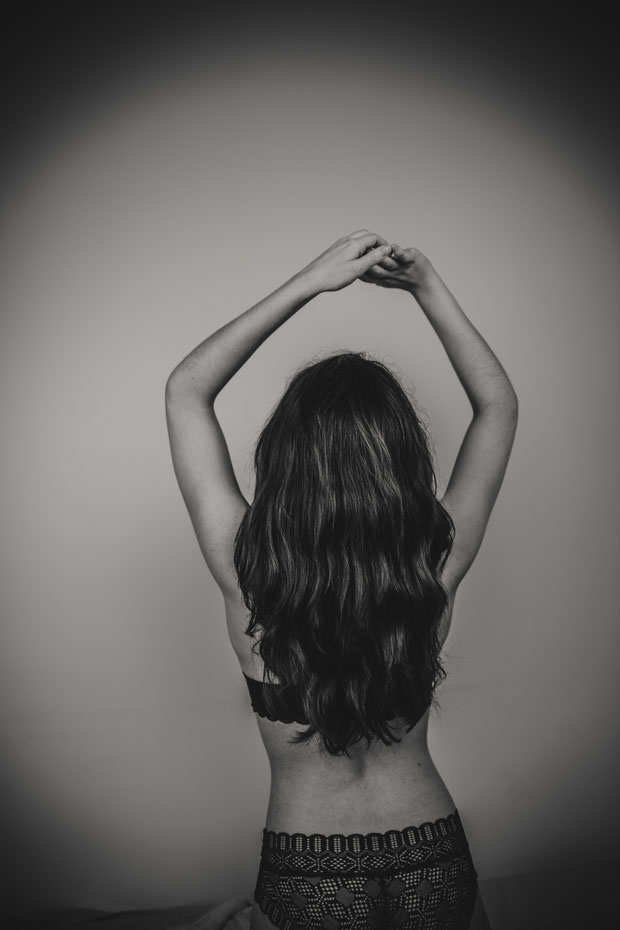 Qu'est-ce que tu aimes le plus à propos de ton corps ? 
Je crois que ce que je préfère c'est sa capacité à avoir enduré tellement de chocs, de médicaments, d'émotions sans faillir.  Il s'est retourné contre moi, car trop émotive je n'ai pas su gérer mes sentiments et c'est mon corps qui s'est tout pris de plein fouet. Je suis tombée malade en 2012, d'une maladie auto-immune rare. Mon corps s'est retourné contre lui-même, il s'est combattu lui-même, de la même façon que je me combats moi aussi chaque jours. Il a encaissé les traitements, les piqûres, les médicaments, les examens invasifs et moins invasifs, la pression mais surtout la douleur.
Je crois que ce que j'aime le plus à propos de mon corps c'est sa capacité à encaisser la douleur, qu'elle soit physique ou émotionnelle.
Quand on y pense, toutes nos interactions passent par le corps : les cinq sens sont là pour ça, mais on oublie parfois les émotions qui peuvent nous submerger. Le cœur qui s'accélère lorsque l'on embrasse quelqu'un, le rougissement de colère, les larmes qu'elles soient de joie ou de tristesse. Tout ce que l'on ressent traverse notre corps et il tient debout quelques soient les émotions, les chocs, la pression.
Notre corps est là pour éveiller notre conscience, pour nous alerter, pour nous aider à vivre dans un monde de plus en plus étrange et violent à sa manière. Il faut de la force pour briser le corps de quelqu'un, que cette force soit physique ou psychique.
Qu'est-ce que tu n'aimes pas (s'il y a quelque chose que tu n'aimes pas) ? 
J'ai longtemps détesté mes seins, ma taille et mon air enfantin.
Je croyais que cela me décrédibilisait aux yeux des autres. Ma petite tête un peu ronde, mes mains et mes pieds plus petits que la « normale » pour une femme de mon âge, mes petits seins pas assez gros pour satisfaire la gente masculine. J'ai su trouver des personnes qui ont su me montrer que je pouvais valoriser ce que je considérais comme des défauts et faire en sorte d'accepter ce que je ne peux pas et ne veux pas changer.
J'ai appris à ne pas vouloir changer ce que je détestais.
Mais il reste une chose que je n'aime pas spécialement : mon nez. Avant 2012, mon nez était droit et « normal », aujourd'hui il est un peu biscornu, étrange, car la maladie à faire « fondre » le cartilage de mon nez. J'ai du réapprivoiser ma tête. Même si aux yeux des autres ça paraît minime et pas spécialement bizarre, j'ai eu la sensation de perdre quelque chose sans pouvoir faire autrement. On m'a proposé de la chirurgie que j'ai refusée car il m'était déjà difficile d'encaisser la maladie et les changements qui s'opéraient en moi et sur mon corps sans pour autant avoir envie de rechanger ça une fois de plus. Aujourd'hui mes lunettes le cachent et ça me convient pour l'instant.
Quel est ton sentiment par rapport à lui ? 
J'ai des rapports très changeants. Un jour je l'aime, une autre fois je le déteste, un jour je le remercie, une autre fois je le maudit d'être ce qu'il est. J'évolue petit à petit et j'apprends à m'accepter mais ayant toujours eu un problème général sur ce que les autres pouvaient penser de moi, je n'ai pas réussi à l'apprivoiser. Je n'étais pas assez charmante, pas assez femme, trop petite, trop grosse, j'avais de trop petits seins, un fessier pas assez rond, trop rien et pas assez tout. Je ne correspondais pas aux standards de beauté, je n'avais pas de caractéristique particulière. Au final, j'étais juste moi et je ne l'acceptais pas parce que ça ne correspondait pas à ce que je croyais que les autres voulaient de moi.
Je commence à peine à aimer mon corps et à l'accepter. Parce que j'ai mûri, même si je lui fais encore endurer de nombreuses choses (je fume, je bois, je ne fais pas de sport OMG !). Grâce à un entourage sain et diversifié j'ai pu m'accepter car d'autres m'ont montré que c'était en s'acceptant qu'on arrivait le mieux à évoluer avec soi-même, avec son corps. On apprend à l'écouter, à en prendre soin, à le choyer. Je commence seulement à me dire que les changements que j'ai pu observer, ce que la maladie a changé en moi et sur mon corps, ne sont peut-être pas que des mauvaises choses. Ce sont des témoignages de ce que mon corps a traversé dans la vie.
J'ai aussi réussi a apprendre à un peu plus aimer mon corps en arrêtant la pilule. J'ai perdu du poids, je me suis sentie plus légère émotionnellement parlant. Par la contraception, j'ai effacé une partie de mon corps, je l'ai mis en sourdine et j'ai eu la sensation ne pas être moi. J'ai pris conscience de qui j'étais lorsque j'ai arrêté les hormones et les dérivés hormonaux. Cela a réellement changé mon état d'esprit car j'avais l'impression de redevenir moi-même physiquement.
Aujourd'hui aussi, j'ai peur pour mon corps. Je sais que je l'épuise inutilement, que je devrais y faire plus attention mais j'ai surtout peur de « perdre » ce semblant d'acceptation de moi par rapport à lui. Je suis stabilisée au niveau de ma santé, j'essaie de faire attention à mon alimentation, je prévois de faire attention à ma forme pour le soutenir mais j'ai réellement peur qu'il craque si je rechute une nouvelle fois, si les traitements se font plus forts. Une nouvelle rechute entrainerait probablement de nouveaux changements corporels, ce qui sera dur à encaisser.
Qu'est-ce qu'un corps pour toi ? 
Un corps c'est avant tout une personne, des émotions, des sentiments, une machine qui transporte quelqu'un, un esprit, une vie.
C'est ce qui nous maintiens en vie, ce qui endure le plus lorsqu'un événement se produit qu'il soit physique ou émotif.
C'est le corps qui encaisse et qui traverse la vie, de même que l'esprit.
C'est ce qui nous permet de marcher, rire, pleurer, courir, etc.
Un corps c'est ce qui nous permet de traverser les âges, les événements, qui si on en prend soin nous permet de vivre.
Un dernier mot ?
En écrivant ça, j'ai repensé à ce que mon corps avait traversé et je me dis que c'est triste que l'on ne parvienne pas à s'accepter.
On désire tellement ce que l'on voit et que l'on n'a pas en termes de standards de beauté, qu'on en vient à oublier que tous les jours on vit grâce à ce corps.
Je repense à cette détestation permanente de la forme de mes seins, de ma taille trop petite, de mes dents de travers, etc et j'oublie que mon corps encaisse les tremblements lorsque je subis un choc émotionnel, que les larmes me font du bien même lorsqu'elles sont dures et amères, que le rire me rend plus légère, que ce qu'exprime mon corps c'est la vie.
C'est extraordinaire de se dire que le système corporel est tel qu'il est.
Toutes ces molécules qui s'entrechoquent pour former un tout et devenir vivant, qui nous fera ressentir l'amour,
la joie, la tristesse, l'étrangeté de la vie, c'est incroyable non ?
Alice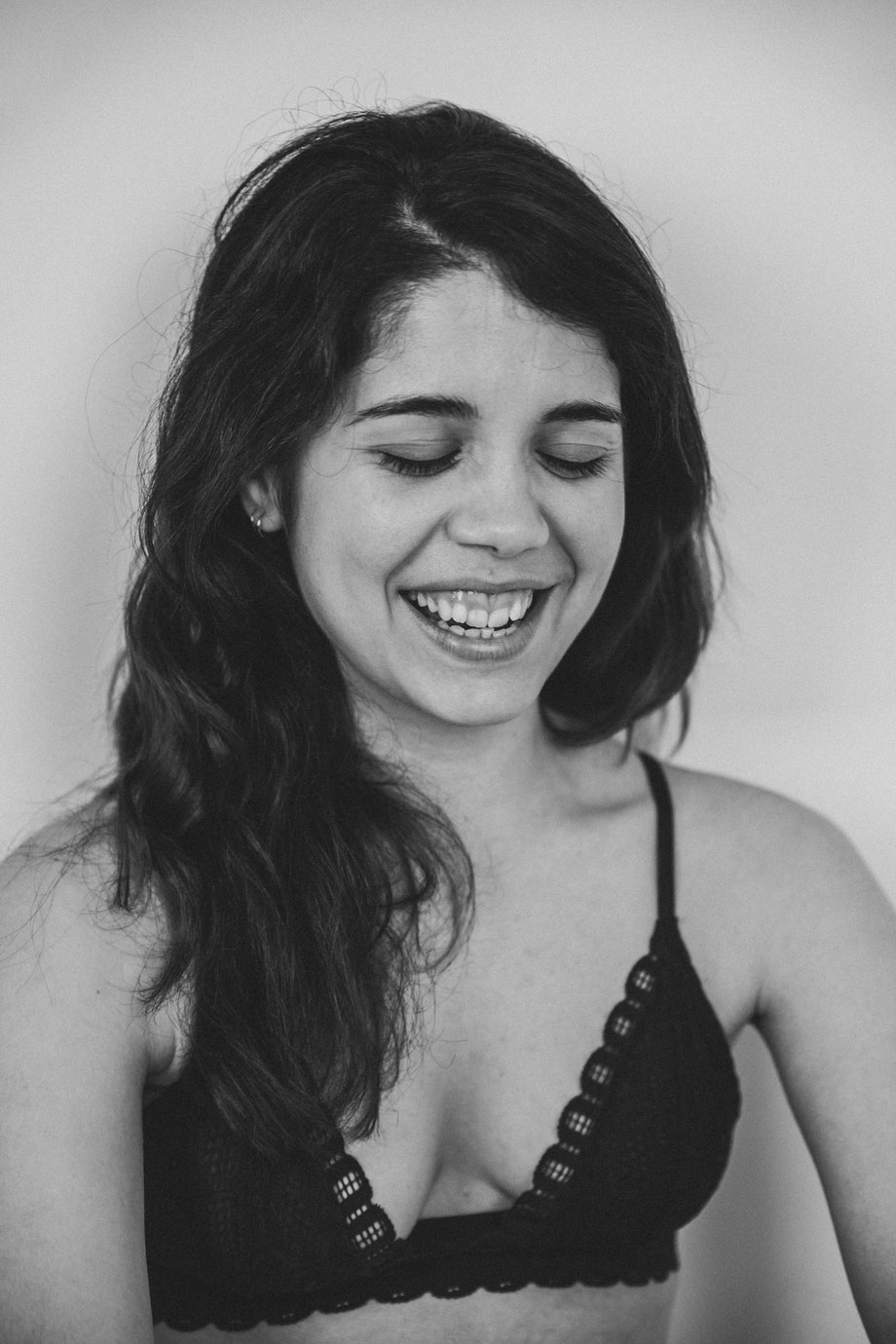 #mydearbody
Copyright Manon Thore - Nothorma