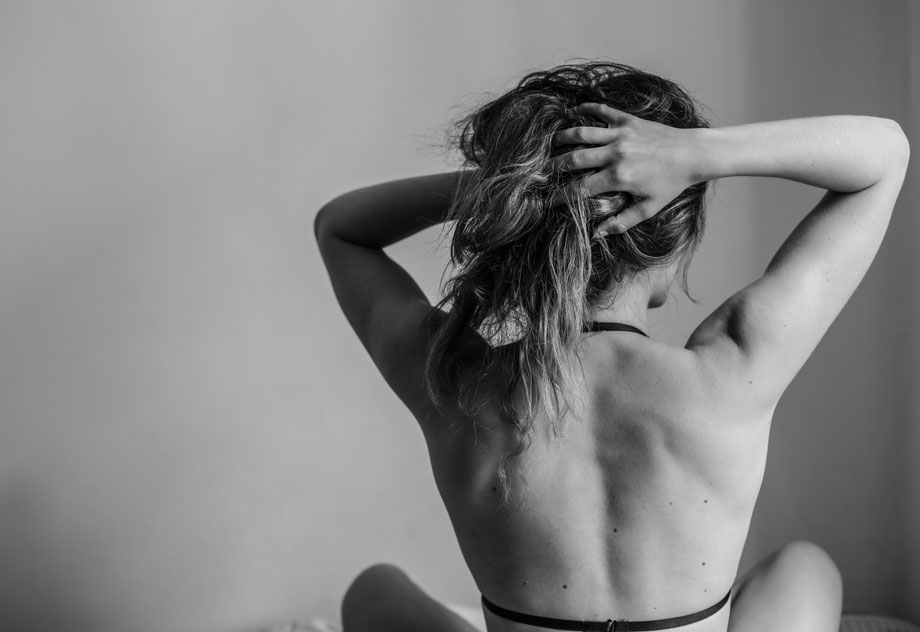 Welcome to the fifth testimony of the My dear body photography project.
If you want to know more about it & about what's coming next, check the full story here.
You can also check the previous my dear body article here
The model is french, and wanted to remain anonymous
P a r i s ,  F r a n c e .  2 0 1 8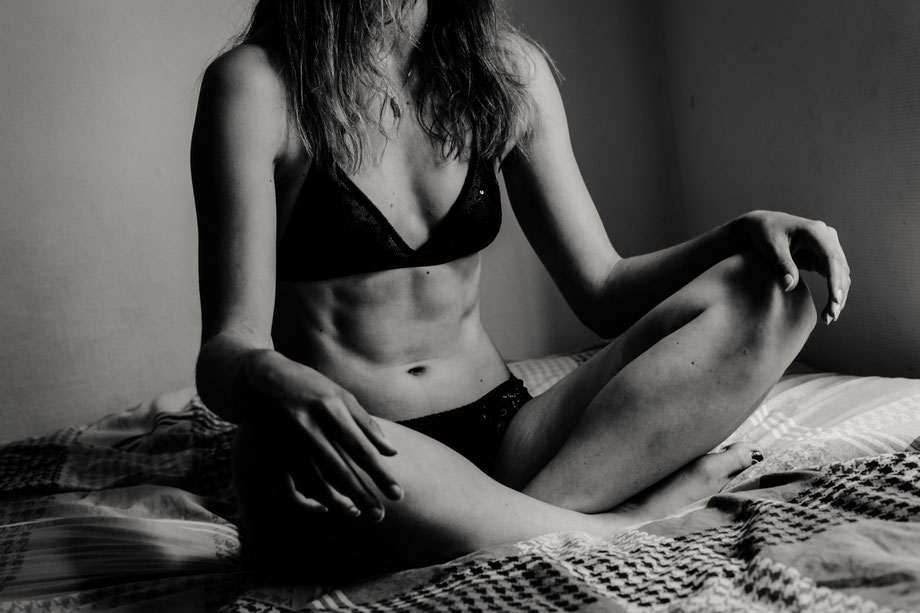 What do you like the most about your body ?
Qu'est-ce que tu préfères dans ton corps ?
EN / I have a very positive image of my body. When it comes to what I like most… it could be my smile, because it can make other people happy, it can make me de-stress and even lead to laughter. Powerful don't you think ? Then, I also like how dance has shaped my body: from a young age, barre warm up or flexibility exercises have strengthened my body. Even if today I practice less than in the past, I think people are not surprised when I say I did a lot of dance.
FR / J'ai une image très positive de mon corps. Pour répondre à la question sur ce que je préfère… je dirai que cela pourrait être mon sourire parce que cela peut rendre les autres heureux, cela peut me faire déstresser, et même rire. C'est comme un super pouvoir, non ? Et puis, j'aime aussi ce que la danse a pu faire à mon corps : dès mon plus jeune âge, les sessions d'entrainement à la barre ou les exercices de souplesse m'ont donné de la force et ont musclé mon corps. Même si je ne fais plus autant de danse qu'avant, je pense que cela se voit encore.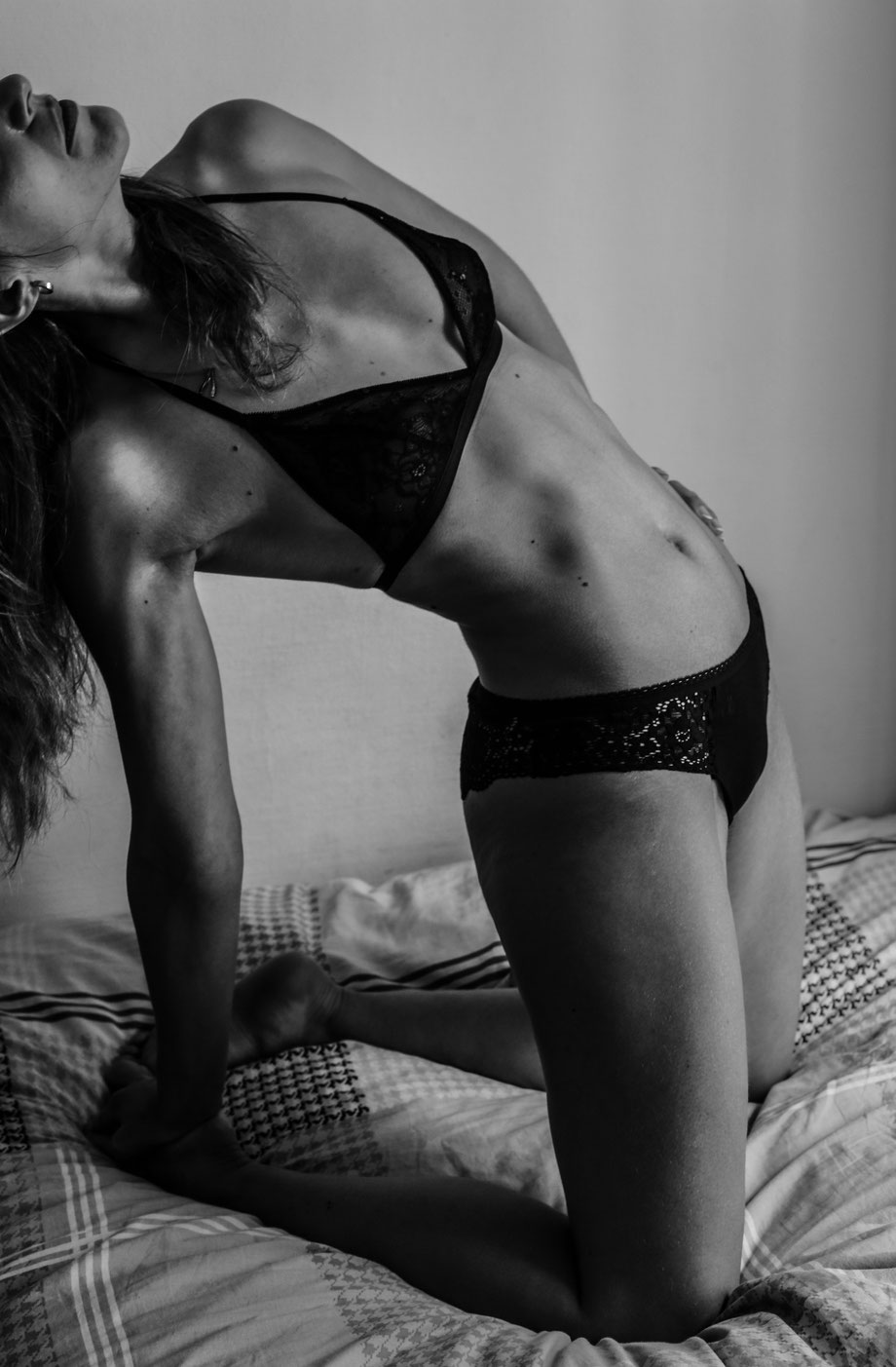 What don't you like (if there is something you don't like) ?
Qu'est-ce que tu n'aimes pas ?
EN / I don't think there is something I fundamentally hate about my body. I have learnt to embrace it. Of course, there are some days I wish I would have a better tan, a whiter smile or longer legs but ultimately, when I realize happiness is not based on these elements, I stop thinking about the perfect body and I just live the present moment fully.
FR / Je ne pense pas détester fondamentalement une partie de mon corps. J'ai appris à l'aimer. Bien sûr, il y a des jours ou je préfèrerais avoir un meilleur teint, un sourire plus blanc ou des jambes plus longues mais au final, lorsque je me rappelle que mon bonheur ne dépend pas de ces éléments, j'arrête de penser au corps parfait et je vis le moment présent.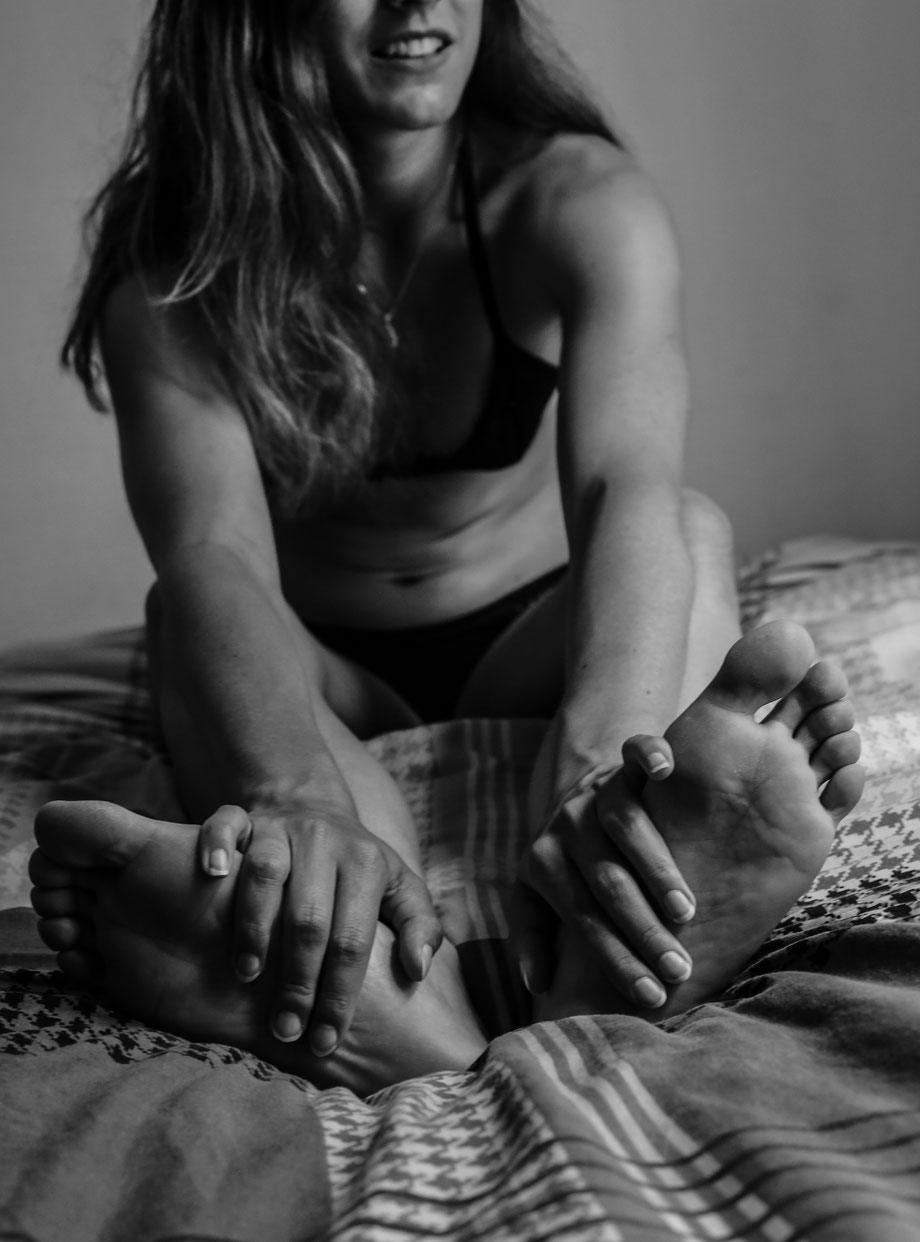 How do you feel about it ?
EN / The intimate relationship between your feelings, thoughts and your body is fascinating. I tend to think that body and mind is not a separate system. My emotions can affect me physically so my focus is on positive aspects of my life. I entertain positive thoughts as there are so much more beneficial for me. I also do a lot of sports because I love it and also because it's good for my balance. 
FR / Je trouve que la relation entre les sentiments, les pensées et le corps humain est fascinante. J'ai tendance à penser que le corps et l'esprit ne sont pas indépendants. Mes émotions peuvent m'affecter physiquement donc je me concentre sur les aspects positifs dans la vie. Je fais beaucoup de sport pour garder un bon équilibre de vie et puis, tout simplement j'aime ça…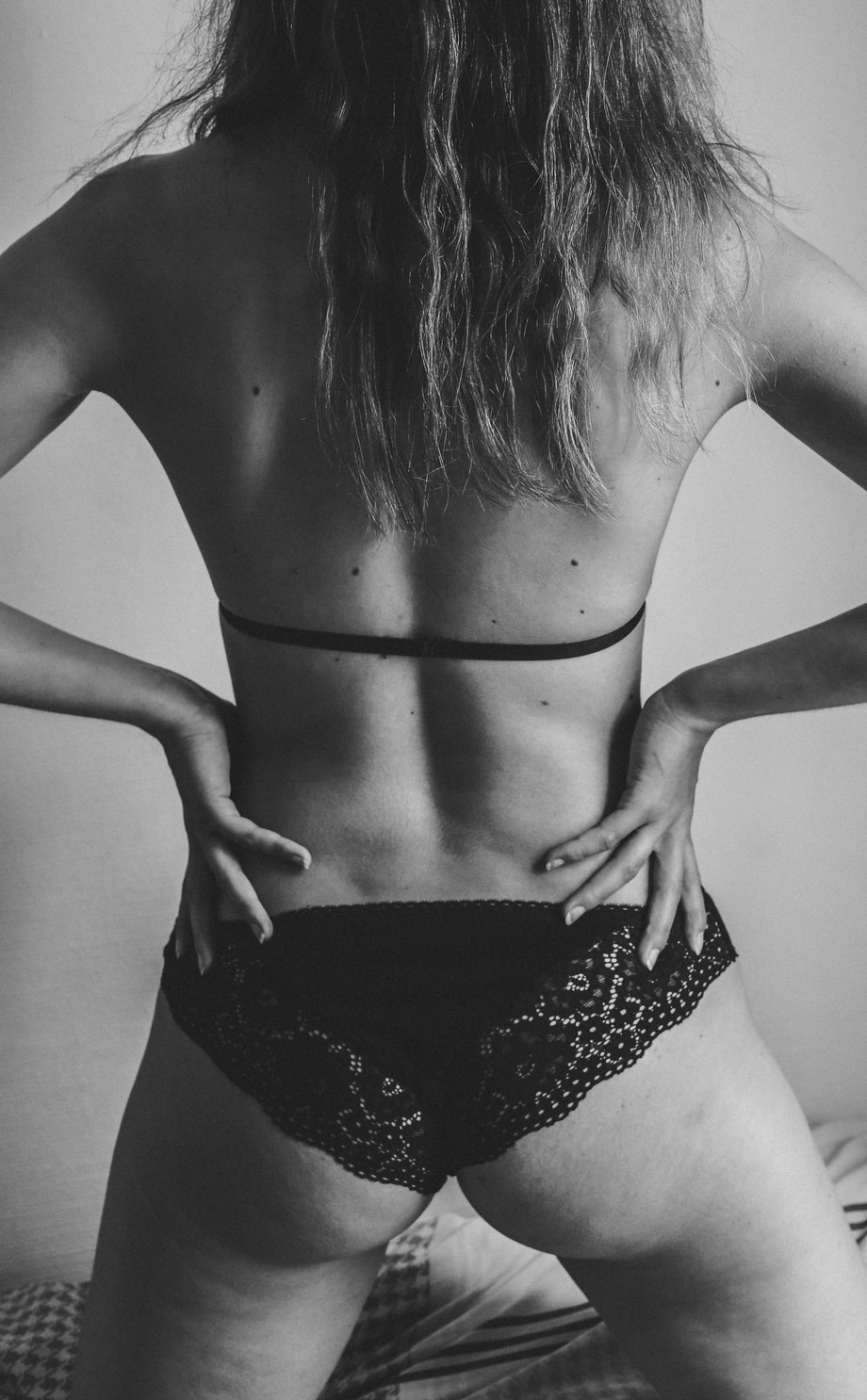 What is a body to you ?
Qu'est-ce qu'un corps pour toi ?
EN / I generally adopt a scientific reasoning so I would tell you that a body is the whole physical structure that forms a person. It gives material form to something abstract.  It protects our vital organs, our brain, but it can also get us into trouble, especially as a woman, if you wear a very short skirt or a see-through top… but I gués that's another topic.
FR / Je raisonne souvent de manière scientifique donc je te dirai que le corps est l'enveloppe physique qui constitue l'être humain. Cela donne une forme matérielle à quelque chose de plutôt abstrait. Cela protège nos organes vitaux, notre cerveau,  mais cela peut tout aussi bien nous attirer des ennuis, surtout en tant que femme, si on porte une jupe trop courte ou un haut trop transparent.  Mais ça c'est un autre sujet.
Last word ?
Un dernier mot ?
EN / Today, mass media can be influential, even for those who seem to be impervious to its messages. Stop letting your harsh inner critic get the best of you. Instead of complaining about perceived imperfections, make a commitment to say and think positive things about your body. You'll be amazed at the difference it makes.
FR / Aujourd'hui plus que jamais, les médias influencent beaucoup de monde, même ceux qui se disent imperméables aux messages sur ces réseaux. Il faudrait arrêter de laisser vos pensées négatives prendre le dessus. Au lieu de vous plaindre, prenez comme résolution de dire et penser des choses positives sur votre corps. Vous serez surpris par la différence que cela peut faire !